Live Florida Performance Schedule

COVID-19 ALERT

Effective March 17 ALL  ROYZ BAND performances are cancelled until  further notice.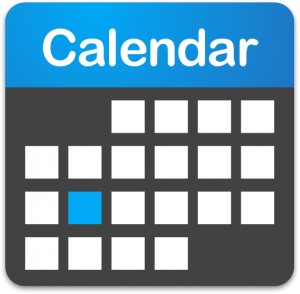 Come and experience a LIVE performance by The Royz Band. Scroll down to view our entire upcoming Florida Performance Schedule.
OR, you can view and Print our Monthly schedule in Google Calendar 
Or, better yet, you can simply join our mailing list to have our monthly Florida Performance schedule emailed directly to your inbox!
Upcoming Performances
ALL SUMMER PERFORMANCES ON HOLD DUE TO COVID-19




COVID-19 ALERT
ALL SUMMER BOOKINGS FROM JULY 1 THRU SEPTEMBER ARE ON HOLD UNTIL FURTHER NOTICE

Private Event

6:30 to 9:30


PRIVATE EVENT

BRADENTON, FL

Isla Del Sol Yacht Club

7:00 to 10:00


Isla Del Sol Yacht Club
6000 Sun Blvd,
St. Petersburg, FL 33715

Isla Del Sol Yacht Club

7:00 to 10:00


Isla Del Sol Yacht Club
6000 Sun Blvd,
St. Petersburg, FL 33715

Lakewood Ranch Elks

6:30 to 9:30


Lakewood Ranch Elks 


OPEN TO ROYZ BAND FRIENDS & FANS

 

 

 

NOT A MEMBER - NO PROBLEM! YOU CAN SIGN IN AS A GUEST WHEN YOU ARRIVE
CONTACT US

FOR MORE INFO 

Isla Del Sol Yacht Club

7:00 to 10:00


Isla Del Sol Yacht Club
6000 Sun Blvd,
St. Petersburg, FL 33715

Isla Del Sol Yacht Club

7:00 to 10:00


Isla Del Sol Yacht Club
6000 Sun Blvd,
St. Petersburg, FL 33715

Tidewater by Del Webb - Concert on the Lawn

5:00 to 7:00


Tidewater by Del Webb
10700 Tidewater Key Boulevard
Estero, FL
33928

CONCERT ON THE LAWN

PRIVATE MEMBERS ONLY EVENT

Halloween Dinner Dance

6:00 - 9:00


The Villages at Country Creek Country Club
21180 Country Creek Drive,
Estero FL
33928

Halloween Party

PRIVATE EVENT - MEMBERS & GUESTS ONLY

Isla Del Sol Yacht Club

7:00 to 10:00


Isla Del Sol Yacht Club
6000 Sun Blvd,
St. Petersburg, FL 33715

Isla Del Sol Yacht Club

7:00 to 10:00


Isla Del Sol Yacht Club
6000 Sun Blvd,
St. Petersburg, FL 33715

Crown Colony Golf & Country Club

7:00 to 10:00 pm


Crown Colony Golf & Country Club
8851 Crown Colony Blvd
Fort Myers, FL
33908

PRIVATE MEMBERS ONLY EVENT

Stoneybrook Golf & Country Club

6:00 to 10:00 pm


Member/Guest Tournament

8801 Stoneybrook Boulevard
Sarasota, FL 34238
Phone: (941) 966-2711

PRIVATE EVENT FOR MEMBERS & GUESTS

Heritage Palms Golf & Country Club

6:00 to 9:00


Members Christmas Dinner Dance
featuring The Royz Band Trio

Heritage Palms Golf & Country Club
10420 Washingtonia Palm Way
Fort Myers, Fl
33966

PRIVATE CLUB - MEMBERS AND GUESTS ONLY
MEMBERS FROM RECIPROCAL CLUBS WELCOME

The Dinner Dance Club

6:00 - 9:00 pm


The Dinner Dance Club

PRIVATE "THE DINNER DANCE CLUB" EVENT
FOR MORE INFORMATION CONTACT US

Isla Del Sol Yacht Club

7:00 to 10:00


Isla Del Sol Yacht Club
6000 Sun Blvd,
St. Petersburg, FL 33715

Isla Del Sol Yacht Club

7:00 to 10:00


Isla Del Sol Yacht Club
6000 Sun Blvd,
St. Petersburg, FL 33715

Bird Key Yacht Club

7:00 to 10:00 pm


BIRD KEY YACHT CLUB
301 Bird Key Dr
Sarasota, FL
34236

MEMBER'S CHRISTMAS DINNER DANCE

PRIVATE MEMBER'S ONLY EVENT
RECIPROCAL CLUB MEMBERS WELCOME

HAPPY CHRISTMAS EVE!




WISHING EVERYONE A WARM AND HAPPY CHRISTMAS EVE!

Merry Christmas




Wishing everyone a very Merry Christmas!


Stoneybrook Golf & Country Club

7:00 to 10:00 pm


NEW YEAR'S EVE GALA

STONEYBROOK GOLF & COUNTRY CLUB

8801 Stoneybrook Boulevard
Sarasota, FL 34238
Phone: (941) 966-2711

HAPPY 2021




Country Lakes 1 - Dance

7:00 to 10:00


Resident's Dance
Country Lakes 1
6100 Bayshore 
Palmetto, FL
34221

OPEN TO ROYZ BAND FRIENDS AND FANS
Tickets $8 (pay at door)

BYOB (ice supplied)

Worthington Country Club Valentine's Event

6:00 to 9:00


PRIVATE CLUB

Worthington Country Club
13550 Worthington Way
Bonita Springs, FL
34135

PRIVATE MEMBERS ONLY EVENT

Michigan & Canada Dance at Trailer Estates

7:00 to 10:00


 

 

 

 

 

 

 

 

 

Michigan / Canada Dance

Trailer Estates
6814 Canada Blvd
Bradenton, FL 34207

Vineyards Country Club, Naples




Vineyards Country Club

Naples

St Patricks Day Party

PRIVATE CLUB EVENT

New Year's Eve Gala

8:30 to 12:30


Riverwoods Plantation 
4600 Robert E.  Lee Blvd.
Estero, Florida
33928

PRIVATE EVENT FOR MEMBERS AND GUESTS ONLY

 

 

HAPPY 2022




WISHING EVERYONE A HAPPY AND HEALTHY 2022!

ON HOLD




The Landings Yacht, Golf & Tennis Club

6:00pm to 1:00am



The Landings Yacht, Golf and Tennis Club
2019 New Year's Eve Gala
4420 Flagship Drive
Fort Myers, FL 33919

PRIVATE EVENT FOR MEMBERS ONLY

HAPPY NEW YEAR! 2023 is gonna rock!




Wishing everyone a wonderful 2023