The Royz Band Florida Performance Schedule
COVID-19 ALERT
Please note some upcoming performances may be changed, cancelled or added on short notice. Please check back regularly for updates!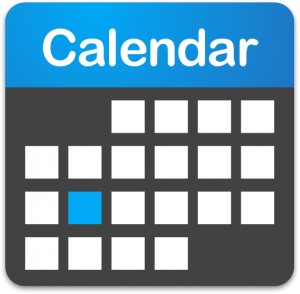 Come and experience a LIVE performance by The Royz Band. Scroll down to view our entire upcoming Florida Performance Schedule.
OR, you can view and Print our Monthly schedule in Google Calendar 
Or, better yet, you can simply join our mailing list to have the monthly Royz Band Florida Performance schedule and updates emailed directly to your inbox!
2019
HAPPY NEW YEAR!

 

Isla Del Sol Yacht Club

7:00 to 10:00

Isla Del Sol Yacht Club
6000 Sun Blvd,
St. Petersburg, FL 33715

Legion Post 24 Dance Hall

7:00 to 10:00

OPEN TO THE PUBLIC

American Legion Post #24
2000 75th Street West
Bradenton, Florida 
34209

 (941) 794-3489
 
OPEN TO THE PUBLIC
Large Dance Floor
$7 Cover at The Door
Full Menu starts at 5:00 pm

Palma Sola VFW

7:00 to 10:00 pm

Andre Roy SOLO

OPEN TO ROYZ BAND FRIENDS AND FANS. 
NON-MEMBERS MUST SIGN IN

Isla Del Sol Yacht Club

7:00 to 10:00

Isla Del Sol Yacht Club
6000 Sun Blvd,
St. Petersburg, FL 33715

Cortez Clam Factory

6:00 to 10:00

PUBLIC VENUE

Cortez Clam Factory
10104 Cortez Rd W 
Bradenton, FL 
34210 

Phone: (941) 798-9898
Website 

AWESOME BEACH BAR ATMOSPHERE! SMOKE FREE VENUE!

Legion Post 24 Dance Hall

7:00 to 10:00

OPEN TO THE PUBLIC

American Legion Post #24
2000 75th Street West
Bradenton, Florida 
34209

 (941) 794-3489
 
OPEN TO THE PUBLIC
Large Dance Floor
$7 Cover at The Door
Full Menu starts at 5:00 pm

Stoneybrook Golf & Country Club

7:00 to 10:00 pm

VALENTINE'S DINNER DANCE

8801 Stoneybrook Boulevard
Sarasota, FL 34238
Phone: (941) 966-2711

OPEN TO ROYZ BAND FRIENDS & FANS

Laurel Oak Golf & Country Club

Valentines Dinner Dance

Valentine's Dinner Dance

2700 Gary Player Blvd.
Sarasota

The Royz Band TRIO
Private members only event

Country Lakes 1 - Valentine's Dance

7:00 to 10:00

Valentine's Dance
Country Lakes 1
6100 Bayshore 
Palmetto, FL
34221

OPEN TO ROYZ BAND FRIENDS AND FANS
Tickets $8 (pay at door)
Please phone Rita at 734-634-6675 to book your tickets in advance
Book your tickets SOON!  Limited availability!
BYOB (ice supplied)

Isla Del Sol Yacht Club

7:00 to 10:00

Isla Del Sol Yacht Club
6000 Sun Blvd,
St. Petersburg, FL 33715

Piney Point Dance

7:30 - 10:30

Piney Point
8624 29th Ave E 
Palmetto, FL 34221

$5 cover for non-residents

Michigan & Canada Dance at Trailer Estates

7:00 to 10:00

 

 

 

 

 

 

 

 

Michigan / Canada Dance

Trailer Estates
6814 Canada Blvd
Bradenton, FL 34207

Cortez Clam Factory

6:00 to 10:00

PUBLIC VENUE

Cortez Clam Factory
10104 Cortez Rd W 
Bradenton, FL 
34210 

Phone: (941) 798-9898
Website 

AWESOME BEACH BAR ATMOSPHERE! SMOKE FREE VENUE!

ON VACATION

The Royz Band is ON VACATION!

We'll be enjoying a week off to enjoy a little R&R.
We'll be Horse Camping, Beaching, Traveling and visiting friends and family! 
Looking forward to seeing everyone on our return!

Palm Aire Country Club

6:00 to 9:00

Member/Guest Dinner Dance
5601 Country club Way
Sarasota
941-355-9733
website

Private Event for Members and Guests

Riverwoods Plantation - St Paddy's Dance

7:00 to 10:00 pm

St Paddy's Dance
Riverwoods Plantation 
4600 Robert E.  Lee Blvd.
Estero, Florida 33928

Isla Del Sol Yacht Club

7:00 to 10:00

Isla Del Sol Yacht Club
6000 Sun Blvd,
St. Petersburg, FL 33715

Isla Del Sol Yacht Club

7:00 to 10:00

Isla Del Sol Yacht Club
6000 Sun Blvd,
St. Petersburg, FL 33715

Cortez Clam Factory

6:00 to 10:00

PUBLIC VENUE

Cortez Clam Factory
10104 Cortez Rd W 
Bradenton, FL 
34210 

Phone: (941) 798-9898
Website 

AWESOME BEACH BAR ATMOSPHERE! SMOKE FREE VENUE!

The Dinner Dance Club

6:00 - 9:00 pm

The Dinner Dance Club
THE EASTER DANCE

Tara Golf & Country Club
6602 Drewry´s Bluff
Bradenton, FL 34203

PRIVATE "THE DINNER DANCE CLUB" EVENT
FOR MORE INFORMATION CONTACT US

Isla Del Sol Yacht Club

7:00 to 10:00

Isla Del Sol Yacht Club
6000 Sun Blvd,
St. Petersburg, FL 33715

Isla Del Sol Yacht Club

7:00 to 10:00

Isla Del Sol Yacht Club
6000 Sun Blvd,
St. Petersburg, FL 33715

Cortez Clam Factory

6:00 to 10:00

PUBLIC VENUE

The Clam Factory
10104 Cortez Rd W 
Bradenton, FL 
34210 

Phone: (941) 798-9898
Website 

AWESOME BEACH BAR ATMOSPHERE! SMOKE FREE VENUE!

Manatee Sailing Club Terra Ceia Regatta

6:00 - 10:00

Manatee Sailing Club
Terra Ceia Regatta
Terra Ceia Island

PRIVATE EVENT

Isla Del Sol Yacht Club

7:00 to 10:00

Isla Del Sol Yacht Club
6000 Sun Blvd,
St. Petersburg, FL 33715

Cortez Clam Factory

6:00 to 10:00

PUBLIC VENUE

The Clam Factory
10104 Cortez Rd W 
Bradenton, FL 
34210 

Phone: (941) 798-9898
Website 

AWESOME BEACH BAR ATMOSPHERE! SMOKE FREE VENUE!

Isla Del Sol Yacht Club

7:00 to 10:00

Isla Del Sol Yacht Club
6000 Sun Blvd,
St. Petersburg, FL 33715

Isla Del Sol Yacht Club

7:00 to 10:00

Isla Del Sol Yacht Club
6000 Sun Blvd,
St. Petersburg, FL 33715

Isla Del Sol Yacht Club

7:00 to 10:00

Isla Del Sol Yacht Club
6000 Sun Blvd,
St. Petersburg, FL 33715

The Clam Factory

6:00 to 10:00

PUBLIC VENUE

The Clam Factory
10104 Cortez Rd W 
Bradenton, FL 
34210 

Phone: (941) 798-9898
Website 

AWESOME BEACH BAR ATMOSPHERE! SMOKE FREE VENUE!

ON THE ROAD

Performing in Toronto, Canada

June 29 - September 4

The Royz Band will be performing in Toronto, Canada for the summer.

To join our Canada performance mailing list click here

ON THE ROAD

Isla Del Sol Yacht Club

7:00 to 10:00

Isla Del Sol Yacht Club
6000 Sun Blvd,
St. Petersburg, FL 33715

Cortez Clam Factory

6:00 to 10:00

PUBLIC VENUE

The Clam Factory
10104 Cortez Rd W 
Bradenton, FL 
34210 

Phone: (941) 798-9898
Website 

AWESOME BEACH BAR ATMOSPHERE! SMOKE FREE VENUE!

Heritage Palms Golf & Country Club

6:00 to 9:00

Heritage Palms Golf & Country Club
10420 Washingtonia Palm Way
Fort Myers, Fl
33966

PRIVATE CLUB - MEMBERS AND GUESTS ONLY
MEMBERS FROM RECIPROCAL CLUBS WELCOME

Isla Del Sol Yacht Club

7:00 to 10:00

Isla Del Sol Yacht Club
6000 Sun Blvd,
St. Petersburg, FL 33715

Lakewood Ranch Elks

6:30 to 9:30

Lakewood Ranch Elks 


OPEN TO ROYZ BAND FRIENDS & FANS

 

 

 

NOT A MEMBER - NO PROBLEM! YOU CAN SIGN IN AS A GUEST WHEN YOU ARRIVE
CONTACT US

FOR MORE INFO 

St Petersburg Yacht Club

Performing for 5 nights from October 15 through October 19

The St Petersburg Yacht Club
11 Central Ave.
St. Petersburg, FL
33701

Tuesday, Wednesday & Thursday 7:00 to 10:00
Friday & Saturday 8:00 to 12:00

PRIVATE CLUB - MEMBERS AND GUESTS ONLY
MEMBERS FROM RECIPROCAL CLUBS WELCOME

Cortez Clam Factory

6:00 to 10:00

PUBLIC VENUE

The Clam Factory
10104 Cortez Rd W 
Bradenton, FL 
34210 

Phone: (941) 798-9898
Website 

AWESOME BEACH BAR ATMOSPHERE! SMOKE FREE VENUE!

The Plantation Golf & Country Club

6:30 - 9:30

The Plantation Golf & Country Club
PRIVATE CLUB EVENT

10500 Dartington Drive
Fort Myers, FL
33913

MEMBERS DINNER DANCE

MEMBERS ONLY
CLUB WELCOMES RECIPROCAL CLUB MEMBERS

TPC Prestancia

6:00 to 9:00

TPC Prestancia
Tournament Event "Party on The Green"

4409 Tournament Players Club Dr.
Sarasota, FL
34238

PRIVATE MEMBERS & GUESTS EVENT



Stoneybrook Golf & Country Club

6:00 to 10:00 pm

Member/Guest Tournament

8801 Stoneybrook Boulevard
Sarasota, FL 34238
Phone: (941) 966-2711

PRIVATE EVENT FOR MEMBERS & GUESTS



St Petersburg Yacht Club

Performing for 10 nights from November 12 through November 23

The St Petersburg Yacht Club
11 Central Ave.
St. Petersburg, FL
33701

Tuesday, Wednesday & Thursday 7:00 to 10:00
Friday & Saturday 8:00 to 12:00

PRIVATE CLUB - MEMBERS AND GUESTS ONLY
MEMBERS FROM RECIPROCAL CLUBS WELCOME

Happy Thanksgiving

6:00 to 10:00

Isla Del Sol Yacht Club

7:00 to 10:00

Isla Del Sol Yacht Club
6000 Sun Blvd,
St. Petersburg, FL 33715

Lakewood Ranch Elks

6:30 to 9:30

Lakewood Ranch Elks 


OPEN TO ROYZ BAND FRIENDS & FANS

 

 

 

NOT A MEMBER - NO PROBLEM! THIS EVENT IS OPEN TO ROYZ BAND FRIENDS AND FANS

 

DINNER SERVICE 6:00 PM  - BAND AND DANCING 6:30 - 9:30

CHICKEN PARMESAN & SPAGHETTI. COMES WITH SOUP AND SALAD, $15+ tax PER PERSON

 

IF YOU WOULD LIKE TO HAVE DINNER PLEASE PURCHASE DINNER TICKETS BEFORE 3:00 FRIDAY SO THAT THE CHEF CAN PREPARE ENOUGH FOOD. TICKETS CAN BE RESERVED OVER THE PHONE BY CALLING 941.727.2855  CREDIT CARDS ACCEPTED

 

St Petersburg Yacht Club

Performing for 5 nights from December 17 through December 21

The St Petersburg Yacht Club
11 Central Ave.
St. Petersburg, FL
33701

Tuesday, Wednesday & Thursday 7:00 to 10:00
Friday & Saturday 8:00 to 12:00

PRIVATE CLUB - MEMBERS AND GUESTS ONLY
MEMBERS FROM RECIPROCAL CLUBS WELCOME

Merry Christmas

Wishing everyone a very Merry Christmas!


Cortez Clam Factory

6:00 to 10:00

PUBLIC VENUE

The Clam Factory
10104 Cortez Rd W 
Bradenton, FL 
34210 

Phone: (941) 798-9898
Website 

AWESOME BEACH BAR ATMOSPHERE! SMOKE FREE VENUE!

The Landings Yacht, Golf & Tennis Club

6:00pm to 1:00am


The Landings Yacht, Golf and Tennis Club
2019 New Year's Eve Gala
4420 Flagship Drive
Fort Myers, FL 33919

PRIVATE EVENT FOR MEMBERS ONLY