Client Reviews
The Royz Band has hundreds of client reviews posted by our past corporate and private clients.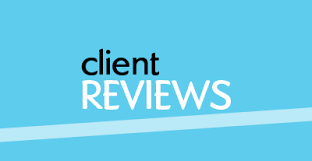 The Royz Band has performed for thousands of events such as Galas, Fundraisers, Dinner Dances, Golf Tournaments, Corporate Events. We have performed for Private Club Events, Golf, Yacht, Tennis, and Country Club events. We have performed for concerts and business gatherings, huge dance events and intimate cocktail parties.
We'd like to thank each and every one of our past clients for entrusting their events to The Royz Band. We have enjoyed every minute!
Mostly, we would like to thank all the clients who posted client reviews! Thank you!
Best party yet!

Heather & Andre,

You are fantastic! Great band, Great party!

Thank you so much for contributing to the success of our Annual Staff Appreciation Party at the Sutton Place hotel on February 7th.

I have received so many wonderful comments from our staff … "Best party yet"….."The band was amazing"…." Great choice of entertainment"….." We thoroughly enjoyed the band!"

I will most definitely recommend you to others… with pleasure.

Best regards,

Norma Markham

Vistek Ltd
Party held at Sutton Place Hotel

Vistek Ltd
The Royz Band was an absolute smashing success!

Heather & Andre

The Osler Stars Celebration Gala that took place last evening was a huge hit. The Royz Band was an absolute smashing success! You have taken my concept of "WOW" to another stratesphere!!

As you know, when I was in the initial planning stages of this event, I knew I needed a special entertainer but I was not clear about the style of the performance I required. Thank goodness our CEO had seen your band play at another event and suggested that we contact you. Your band was the "STAR" for our Stars celebration.

Your approach to customer service is simply outstanding. You went above and beyond what I expected as we managed to plan this special evening. It was a sincere pleasure to have teamed up with you.

Your style and variety of music was wonderful — apparently our staff doesn't usually kick up their heels at "workplace" events. However, you managed to keep them dancing to the end!!!!!!

Cherish your talents…..all three of your band members are truly blessed. Thank you for sharing them with us. I look forward to teaming up with you again in the future."

Fondly,

Dawne Barbieri Director, Organizational Development for
The William Osler Health Centre 

Event Held at The Boulevard Club

William Osler Health Centre Gala
Air Canada

This letter is to express my appreciation to you and the band for an excellent job of entertaining my guests aboard the Corniche on July 13. The guests enjoyed your music very much, and your contribution to a successful business function was significant. I hope I may avail myself of your talents once again on some future occasion. Sincerely,"

R. W. Holmes – National Accounts Manager
Air Canada

Air Canada
The Office Source

"Dear Royz Band

Thank you again for making our Go Euro event so successful. You really set the mood to help us achieve a setting conducive to good conversation, good fun…..and good business !

Thank you especially for all your extra efforts in playing all that "overtime" when no one wanted to leave."

Celia Spalding
The Office Source

The Office Source
Mechanical Contractors Association

To the Fabulous Royz Band,

Wow! I want to officially congratulate you on the job you did of providing music for our conference at Hockley Valley Resort this past weekend. I completely lost count of the number of compliments, inquiries and positive feedback I received from engaging your band.

You guys are amazing and it goes without saying that we will recommend you at any opportunity. Also, the "Great Band, Great Party" tag line is very appropriate.

With many thanks for contributing so much to our MCA Hamilton Conference.

Sally E. Ross, Manager
Mechanical Contractors Association Hamilton

Mechanical Contractors Association
The Wine Council of Ontario

Dear Heather

It is with great pleasure that I write to you on behalf of the staff and members of the Wine Council of Ontario to express our sincerest thanks for your wonderful performance at our Christmas Dinner Dance. As you know, our company has been using your band's services for every function we have held in Southern Ontario for the last 2 1/2 years. We have always had terrific compliments from guests at these events, and as the functions are held on behalf of our members to promote our industry, your quality of performance enables us to market our products even better. In discussions with our members, your courteous manner, professionalism and ability to "read the crowd" have always been noted and are key to our enjoyment of your work. I am hoping to use your services several more times this year and look forward to speaking with you about these shortly. We wish you a happy, healthy and prosperous New Year !"

Kelly Elliott – Executive Assistant
The Wine Council of Ontario

Kelly Elliott -The Wine Council of Ontario
Bank of Montreal

"Hi Heather,

I just wanted to drop you a note to thank you and Andre for making Friday's party a tremendous success !!

Discussions with our guests since the party have revealed that many were so taken aback by the group's talents, and especially your vocal sound and range, that they simply wanted to sip on a drink and listen all night. No one wanted to leave.

Thanks again Heather, and I hope we have the pleasure of doing business again sometime in the not too distant future."

Joseph Tesar – Senior Manager
Bank of Montreal

Bank of Montreal
WOW! What a group of exceptionally talented musicians !

Dear Heather, André, WOW! What a group of exceptionally talented musicians ! You far exceeded our expectations. Your intuition and versatility created the exact ambience we had only dreamed of. Your beautiful selections certainly breathed life into our party and made it a most wonderful and unforgettable memory. Many thanks.

Maria & Victor Vaitekunas
Event held at The Old Mill

Victor Vaitekunas
Amazing band!!

Amazing band!!

The Royz Band is amazing! We hired them for a fundraiser – it was our first time using a band for entertainment and we are so glad we made the change.

From the moment I contacted them they were incredibly professional and willing to do whatever they can to make our night a success.

Everyone complimented us on the entertainment and said it was our best year yet! They played everything from new to classic hits. We look forward to hiring them again for next year's event. 🙂

REVIEW POSTED ON EVENTWIRE

Andrea Bosco
Stincor Ltd.

Dear Royz Band

Our party was an overwhelming success. Your selection of music and enthusiasm of presentation caught the imagination of all our guests, evidenced by the full dance floor ….. We look forward to a repeat performance in December."

John Stinson – President
Stincor Ltd.

John Stinson - President, Stincor Ltd.
Lufthansa German Airlines

" This letter is to let you know how much we have enjoyed the excellent musical entertainment you have provided to us on several occasions. We are happy to recommend you to anyone in need of professional musical entertainment. Yours very truly,"

Adolf K. Lanz, Vice President Canada
Lufthansa German Airlines

Lufthansa German Airlines
Royal Lepage

To The Royz Band

I just wanted to take a moment to thank you all for a wonderful performance and a great evening of music!

The chat around the office kept coming back to how great "the band" was. Thanks again for keeping everyone "in the mood!"

Best wishes for a great holiday, Merry Christmas and Happy New Year.

Martha,  aka the very tall blonde who never sat down and danced all night, LOL!

Martha Altermann
Design & Marketing – Royal Lepage

Martha Altermann - Royal Lepage
Just Amazing

Hi Heather

We just wanted to tell you again what a fabulous job you did at Matthew's Bar Mitzvah on Sunday. We've gotten a lot of phone calls from people telling us what a great time they had and how fantastic the band was.

I know you'll be getting several calls from some of our guests who were asking about the band and how to get in touch with you.

You guys are just amazing and you added to a party that just turned out to be fantastic. You guys just went beyond the call of duty and it was just fabulous working with you.

It was the only kick at the can for us to give a Mitzvah, and we just wanted to make things great. It turned out even better than we ever expected and hoped!

Thanks so much again, and we look forward to seeing you again soon.

Allan, Brandi and Matthew Eisen
Mitzvah held at Le Parc

Eisen Bar Mitzvah
Toronto Steamship Association

Dear Heather and André,

Just a short note to thank you once again for providing the TSA Maritime Black Tie Ball with terrific music. We look forward to next year.

Best regards,

Dan McDonald
Toronto Steamship Association
Event Held at Sutton Place Hotel

Toronto Steamship Association
American Express

Heather and Andre,

Thank you for making our party a huge success. You guys are simply the best.

Victoria Carter

American Express

Victoria Carter - American Express
Royal College of Physicians and Surgeons

Dear Heather,

A few days have passed since our annual reception at the Toronto Convention Centre and I would like to express my sincere appreciation to The Royz Band for helping to provide a most memorable evening. I have received numerous compliments and many requests for your name and number from the participants. Again, many thanks, and we look forward to booking you again.

Best Regards

Beverley Ritcey
The Royal College of Physicians and Surgeons

Royal College of Physicians and Surgeons
Montreal Gazette & CBC Radio

"I've been listening to Jazz on the Montreal scene since 1947, and I must say that it's been a long time since I've been so impressed with anyone on first hearing….."

Len Dobbin – Entertainment
Montreal Gazette & CBC Radio

Len Dobbin - Montreal Gazette & CBC Radio
Very talented musicians

Dear Heather and the boys,

Just a quick note to all three of you to thankyou for performing at our party. You are all very talented musicians and you helped to make a wonderful evening.

Dr. Sheila Louisy
Private party

Dr Sheila Louisy
Conseil Scolaire Toronto

Andre,

Un grand merci pour une soirée inoubliable. Le succès de notre danse du printemps est grâce à votre belle musique et à l'ambiance vive que vous aves créé. Toutes les personnes qui y ont assistés ne que parler de la musique de cette soirée.

Merci et félicitations à tous les trois. Nous allons sûrement vous appeler dans quelques mois pour vous réserver pour notre danse d'avril prochain."

Monique Lundy – Directrice
Conseil Scolaire de District No. 64, Toronto

Monique Lundy
Canadian National Exibition (CNE)

Andre and The Royz Band,

On behalf of the Canadian National Exhibition and the Entertainment Department Staff I would like to thank you for your contribution in making this year's CNE a success. I trust you have been left with memorable moments from this summer.

It certainly was a pleasure to work with you. I hope your experience was a positive one and that things ran smoothly for you.

Many thanks once again for your support of the CNE and I wish you all the best in the upcoming year.

Sincerely,

Danielle Bourré – Event Programmer
CNE Entertainment Department

CNE