South Florida Live Music Services
The Royz Band provides a wide variety of  live music services. We are the live band of choice for clubs, dances, events, weddings, galas and parties of all types in Tampa Bay, Sarasota, Ft Myers and Naples, Florida.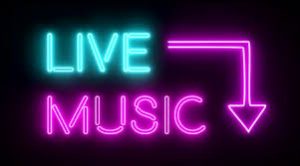 We provide a variety of Band sizes from our ever popular Dynamic Duo or Incredible Trio. Plus, we also perform in larger band sizes from our four or five piece band, all the way up to our Fabulous Royz Big Band.
We always include our awesome DJ BongoGirl service with every performance. Our included DJ service will cover all times the band is not performing. This provides non-stop music and ensures EVERY request can be covered. Clients can also choose to use our included DJ service to create a Live Band / DJ combo to offer their guests the absolute best of both worlds.
We also include all the Top of the Line sound and light equipment necessary for each event. Plus, we are fully covered with $1,000,000 Commercial Liability Coverage.
Total Event Coverage
The Royz Band has a huge repertoire and wide versatility. This  musical versatility allows us to create a unique feel that is tailored to your exact vision for every event.
For example, we can provide awesome Live music for Cocktail Receptions and/or any event requiring light background music. Music styles for cocktails can include classical, jazz, latin, light pop and more.
We can perform our renown Supper Club Music for Dinner Dances. Our dinner music adds a huge Wow factor to any event! Whether you want your guests to dance between dinner courses, or just to enjoy a musical performance over dinner, our Dinner music will be a highlight of your event.
Our Live Dance Band will keep the party hopping and the dance floor jammed all night.  Whether you've got a group of Ballroom Dancers, Line Dancers or Party Animals, The Royz Band will provide the perfect music service for your event.
The Royz Band will deliver an awesome performance that will create the perfect ambiance for your vision.