Our Live Music Services
All Inclusive Packages  / Cocktail Music / Dinner Music / Dance Music
Sound and Light     / Beautiful Stage Sets  / DJ Service Included
The Royz Band has a massive repertoire and can perform all styles of music to suit any event, and every element of your event from cocktail music to dinner music to all out party and dance.
The Royz Band will provide outstanding musical quality along with unbeatable professionalism and service for your next event.
OUR ALL-INCLUSIVE PACKAGE INCLUDES:
Our dynamic and exciting live performance in a flexible performance format. Our musical versatility covers ALL styles of music to perfectly complement every minute of your event
FREE DJ service provides music whenever the band is not performing. This live mix DJ service ensures not only non-stop musical coverage throughout your event, but also that ALL requests can be covered
Emcee services included, if needed (available in English and French)
Dedicated in-depth planning consultations to personalize your music & organize details
Simply choose your desired band size format from our Dynamic Duo, Incredible Trio or any of our Larger Band Formats
VERSATILE LIVE PERFORMANCE 
Our musical versatility and flexible performance options allows our clients to have the excitement and Wow factor of Live performance throughout ALL elements of the event!
Cocktail Music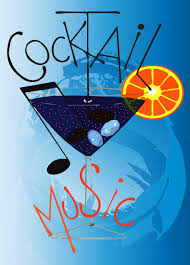 Whether cocktails are just the "starter" of your larger event, or the main theme, The Royz Band will provide the perfect music complement .
Jazzy Cocktail Music. Put your guests "In the Mood" with an assortment of jazz and swing in an upbeat feel. This choice is perfect if you want an "uptown" kind of feel, with a martini twist.
Classical Cocktail Music. A beautiful selection of classical pieces will create a soothing and upscale backdrop to your event.
Latin Cocktail Music. Flamenco, Bossa Nova, Rumba, Cha Cha. All played by  world class guitarist Andre Roy.
Our Martini Mix Cocktail Music.  Our eclectic mixture of all styles of music, with or without vocals. We can throw in some blues, pop, alternative, along with classical and jazz background music. Our Martini mix of cocktail music will keep your guests surprised and delighted.
And of course, if you would rather save the live performance for dinner and/or dancing, we can supply your cocktail music via our always included DJ service!
Dinner Music
Our Live dinner music adds a huge Wow factor to any event! Whether you want your guests to dance between dinner courses, or just to enjoy a  musical performance over dinner, our Live Dinner music will be a highlight of your event.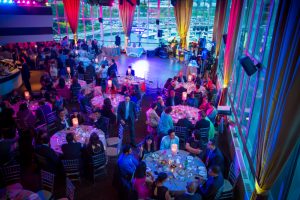 The volume will be kept to a level to allow for dancing AND conversation and our sets and music choices will be perfectly coordinated with the meal service to create a fabulous dining and dancing experience that will have your guests talking for weeks, months and years after your event!
The Royz Band is renowned for our specialized and unique "Supper Club" approach for providing live music over the food service portion of your event. Our dinner dance music is a fabulous mix of dinner appropriate music, mixed with dance music.
Of course, you may prefer to have all the live performance for the dance portion of your event. If this is your vision we will supply dinner music through our always included DJ service.
Dance & Party Music
Our Live Dance Band will keep the party hopping and the dance floor jammed all night.  Whether you've got a group of Ballroom Dancers, Line Dancers or Party Animals, The Royz Band will provide the perfect music service for your event.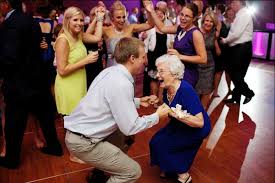 The Royz Band live dance band will excite, charm and thrill guests of all ages with our high energy and our fun and approachable entertainment style. We will coax everyone to relax, have fun, and just dance, dance, dance.
The Royz Band will create the perfect volume, staging, lighting, look, sound, dance and party groove for your unique vision.
From ballroom to disco; dance mix to country; rock to hip-hop; latin to alternative; swing to the latest dance craze, The Royz Band will just keep the hits coming and coming all night.
Of course we play all those fun line dances to encourage everyone onto  the dance floor to join in on the fun and dance and party, party, party!
With our huge repertoire, we will take the party to whatever limit you want to set. If desired, we will put request cards on the tables for an easy and elegant way for your guests to let us know what they most want to hear! We promise your guests will be begging for more when we announce our last song.
TOP OF THE LINE SOUND & LIGHTING
Fully covered with $1,000,000.00 Commercial Liability Insurance

All  sound and light equipment fully installed prior to your guest arrival.
Top of the Line sound system with multi channel mixer
Tri-pod lighting tower for dynamic stage lighting
We always carry backups of all essential equipment
BEAUTIFUL STAGE SETS
We always take great pride in our stage set-up to ensure our stage set-up looks just as great as we sound!
Click on a photo to see full sized
DJ SERVICE INCLUDED!  All of our Royz Band performance packages include DJ BongoGirl whenever the band is not performing.  Our included DJ service ensures not only NON-STOP MUSIC at your event, but also that ALL your guest requests can be played either through the Dynamic live band, or via DJ on a band break. You can arrange the live performance and DJ in any way that best suits your event, and your timeline.