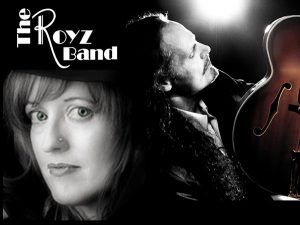 Acclaimed  for outstanding vocals & musicianship, along with incredible musical versatility, The Royz Band  is one of the busiest and most recommended Florida live bands. The band performs throughout the Tampa Bay area, Sarasota, Ft Myers, Naples and all of South Florida.
The Royz Band performs for all styles of events – Dinner Dances, Galas, Corporate Events, Concerts and Weddings. The band also performs at many of south Florida's top Golf, Yacht, Tennis and other Private Clubs for member events, as well as Beach Bars, Pubs, Social Clubs, Dance Halls and more.
The Royz Band performs a unique, exciting and versatile musical mix from their massive repertoire of styles. All music styles are performed with authenticity and artistry,  generously mixed with fun and engaging personalities and high energy performance.
Whether you want to dance the night away or just watch and listen, The Royz Band always delivers a great night of entertainment.
The Royz Band combines the musical talents of Multi-Octave vocalist and percussionist Heather Arden Roy and 7-string guitarist and grooving vocalist André Roy.  They perform in a variety of live band formats to suit every event. Choose from the very in-demand DYNAMIC DUO, their awesome  INCREDIBLE TRIO,  THE FANTASIC ROYZ 4 OR 5 PIECE BANDS, or go all the way up to FABULOUS ROYZ BAND BIG BAND!
PROVIDING THE BEST IN LIVE MUSIC
The Royz Band covers ALL the musical genres to keep ALL your guests entertained and the dance floor hopping! Classic Rock, R&B and Motown.  Old Time Rock & Roll and Country. Those Oldies but Goodies from the 50s & 60s, 70's & 80's and 90's. They play hits from the 2000's right up to today's  Top 40.
Inspiring Live performance of Jazz and Blues, Swing and awesome Ballroom dance tempos. Their Latin grooves are infectious for those who love to Cha Cha, Rumba, Samba, Tango, Salsa and Merengue! They pull out the island grooves to play Calypso, Reggae & Hip Hop.
Of course,  they perform all those fun Line Dance classics. They will keep your guests on the floor with the best All-Time Party Songs and Disco Hits.
Further, they can surprise and delight your guests with Irish, Scottish and Celtic songs, as well as Pop Opera! They also perform international music and sing in other languages such as French, Spanish, Italian and more!
In short, The Royz Band delivers an inspiring performance with a huge mix of music that will have your guests absolutely raving about the band!
Check out the band's full Song List to read through all of the songs and styles the band performs!
WITH AWARD WINNING EXCELLENCE

THREE Time Winner of  The Couples' Choice Award for Excellence
The Couples' Choice Award recognizes the top five percent of local wedding professionals  who demonstrate excellence in quality, service, responsiveness and professionalism. Winners of the WeddingWire Couples' Choice Awards® are determined by recent reviews from over a million WeddingWire newlyweds.
The Royz Band performs all over South Florida. Conveniently located in Tampa Bay this in-demand Florida live band performs regularly in Tampa and St Petersburg, as well as Bradenton, Sarasota, Anna Maria Island, Largo, Clearwater,  Apollo Beach,  Sun City and Siesta and Longboat Keys.  Their local performance area also includes Venice, Englewood, and Port Charlotte, as well as Punta Gorda.
The Royz Band is also a favorite band at many of the top private clubs in Ft Myers,  Cape Coral, Estero, Bonita Springs and Naples.
And of course, this Florida live band is also happy to travel to Orlando, Ft Lauderdale, Miami and Palm Springs.
Contact us to discuss how The Royz Band can make your next event a truly special musical experience. Because when you have a Great Band, you always have a Great Party!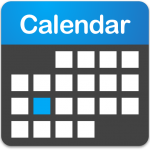 Come and experience a LIVE performance by The Royz Band.  Check out our entire upcoming Performance Schedule. You can also see all our past performances  in our archives.  Or, better yet, you can simply join our mailing list to have our monthly schedule emailed directly to your inbox!  Read More…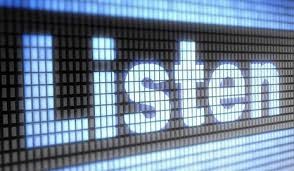 Listen to over 120 song samples from our wide range of musical styles. All of our music samples were recorded LIVE at various Royz Band performances. We've got samples from every music style for you to listen to. Dance & Party  / Oldies / Swing & Ballroom / Latin, Reggae and Calypso / Jazz / Ballads   Read More…
We have hundreds of reviews and testimonials from past clients. Click on a category to read  reviews from our Corporate and Event Clients. Or you can read through hundreds of reviews from our Wedding Clients. Further, you can check-out ALL the On-Line Reviews about the band that have been posted on independent websites.   Read More..