Client Reviews
The Royz Band has hundreds of client reviews posted by our past corporate and private clients.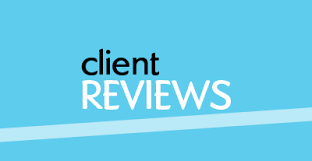 The Royz Band has performed for thousands of events such as Galas, Fundraisers, Dinner Dances, Golf Tournaments, Corporate Events. We have performed for Private Club Events, Golf, Yacht, Tennis, and Country Club events. We have performed for concerts and business gatherings, huge dance events and intimate cocktail parties.
We'd like to thank each and every one of our past clients for entrusting their events to The Royz Band. We have enjoyed every minute!
Mostly, we would like to thank all the clients who posted client reviews! Thank you!
Everyone had a blast

Dear Royz Band,

Again your music was terrific and everyone had a blast dancing, and the kids loved doing the Macarena, Hula Hooping, the limbo etc.

Congratulations on once again making my granddaughter's Bat Mitzvah a super success. Thanks for a great evening, and we'll see you at number three next year.

Judy Simmonds
Bat Mitzvah Held at West Haven Golf Club

Judy Simmonds
Aventis Pasteur Inc.

Hi Royz Band

Thanks for the great music and entertainment during our 90th Anniversary event. I am still receiving compliments on the day and the entertainment. So much so that I been asked to see if you are available for our Winter's eve (Christmas Party) event?

Please let me know if you are available.

All the best.

Denni Lawton
Aventis Pasteur Inc.

Aventis Pasteur Inc.
The Cambridge Club

Heather and Andre

Just in passing I would like to thank you for performing for our dinner dance a few weeks ago. Those in attendance were enthusiastic about your music, and commented on your versatility. We will be in touch as soon as possible to discuss some more dates.

Jim Bentley, President
The Cambridge Club at Sheraton Centre

The Cambridge Club
Nothing less than rave reviews

Hi Heather,

I wanted to personally thank you for joining us for our 4th Annual World Poutine Eating Championship! Nothing less than rave reviews for a FAB DJ!!! You sure know how to work the crowd and keep the good tunes rollin'! You even had one particular guest dancing up a storm for hours on end…..never know what to expect in Toronto! lol

Everyone at our Global Headquarters would like to express our appreciation for everything you did to ensure our event was the BIGGEST and BEST ever! We couldn't have done it without all of your help. It was awesome to see you smiling and enjoying yourself and interacting with our guests, despite the rainy weather!

You deserve a HUGE thank you! I hope to work with you again soon.

Cheers!

    Kristin
Smoke's Poutinerie

Smokes Poutinerie
Hospital For Sick Children Fundraiser

Hi Heather,

I just wanted to thank you, Andre and the rest of the band, for making Tuesday evening such a memorable event. The music was wonderful and everyone commented on how it made the evening. Having a dance floor this year seemed to be a hit. I loved your hair!!!

We are looking at a date in October. When we have confirmed with the Premiere Ballroom I will contact you immediately.

I will be in touch soon. And again many thanks.

Keep smiling.

Brenda Dimitry – Carrie's Dream Fund

Hospital for Sick Children
Fundraiser held at Premier Ballroom

Hospital For Sick Children
Ontario Club

Andre and Heather

Many thanks for providing outstanding entertainment at our President`s Ball last Friday. The members loved it and as always, we are looking forward to your next performance at the club.

Michael Martincek – General Manager
Ontario Club

Ontario Club
The Royz Band was definitely a hit at the event

Dear Heather,Andre and John,

On behalf of the Darling Home for Kids and Escape to Espana committee, thank you for providing our guests with wonderful entertainment throughout the evening.

Thank you for all of your help and for being so accommodating to all the setup requests. The Royz Band was definitely a hit at the event and we can't thank you enough!

I look forward to working with you again very soon.

Sincerely,
Geraldine Cabral | Director
Shake It Up Events
Fundraiser Gala held at The Liberty Grand

Shake It Up Events
Thank-you all for the spectacular job

Andre, Heather and John,

Thank-you all for the spectacular job last night with the music. You were all amazing, the guests, and most importantly my father-in-law, loved every minute of it. Thanks again.

Angie and Rick Lovat
Surprise 80th Birthday Party Held at Eagles Nest Golf Club

Angie and Rick Lovat
Starkey Inc

Hi Heather

Thanks again for helping us to achieve a very successful event. Everyone loved the band!

Best regards,

Kim Harlow
Events Coordinator
Starkey Canada

Starkey Canada
New Years Eve Gala

Hi Andre,

Just wanted to say Thank you very much again to you and
the rest of the band.

Your band really created the tone of the night at our New Years Eve Gala, and a lot of people asked for your CD. We are referring them to your web-site.

Hope you have a great year…

Aylin Doyle

New Years Eve Gala
Splendid performance

Dear Andre and Heather,

In behalf of my husband and myself, I would like to thank you for the splendid performance
you provided us with at our 25th Wedding Anniversary!

We all had a lot of fun!

Cheers,

Lubomir and Maria Alexov
Anniversary Party Held at Hilton Suites

Alexov Anniversary
Sun Opta Inc.

Heather,

I want to thank The Royz Band for a really fun night filled with great music. I personally had a fantastic time on the dance floor!!

Thanks again,

Susan Wiekenkamp
Sun Opta
Gala held at The King Edward Hotel

Sun Opta Inc
Variety, quality and sensitivity to the audience

Hello Andre,

This is very late coming but we just wanted to thank you for the beautiful music you performed for us at John's birthday party. Everyone commented on how good your music was and how they enjoyed it.

We also were very appreciative of the variety, quality and sensitivity to the audience of your selections.

Hope to have the pleasure of hearing your music again.

Thank you again,

Claudia & John Marcogliese

PS: Attached a picture of your biggest fan!

Claudia Margoliese
Everywhere I turn, I am getting compliments about the band

Hello Heather,

Once again, thank you ever so much for an incredible evening!

Everywhere I turn, I am getting compliments about the band . The music selection and performance were perfect and we thoroughly enjoyed ourselves.

On a personal note, I would like to thank you for all of the coordination leading up to the event. Your approachability and flexibility were outstanding and greatly assisted in the organization of a memorable end to our ten-month course!

On behalf of all of the graduates of the Joint Command and Staff Programme 34 of Canadian Forces College, I extend our sincere appreciation!

Thanking The Royz Band ever so much…. Karen

Lieutenant Colonel Karen P. Page
Joint Command and Staff Programme
Canadian Forces College

Canadian Forces College
Loblaws Inc.

Just a short note to say "Thank you" for the great music you provided our Store Manager and Assistant Store Manager group last week on Wednesday evening at the Delta Meadowvale Hotel. Your being able to fill a need in such a short period of time was very much appreciated.

Many in attendance expressed an appreciation for your band, with positive comments made to myself regarding the quality and choice of your music being ideal for our business dinner. As you may have noticed, our group is a very talkative group, and they were fairly wrapped up in their conversations and discussions after two days of business meetings. The music allowed them to wind down a bit at a pleasant dinner. Please be assured that your band was indeed enjoyed by all.

I hope that future events and mutually agreeable timing, will afford us the opportunity to enjoy your band again sometime.

Again, many thanks for accommodating our request in a very short period of time.

Donna Di Rosa
Executive Assistant
Loblaws Supermarkets Limited
event held at Delta Meadowvale

Loblaws Inc
Princess Margaret Hospital

Dear Andre,

On behalf of Princess Margaret Hospital , let me express our heartfelt appreciation of your participation in our weekly "Music in the Atrium" Program.

Your performances truly enhanced the wellbeing of our patients, family members, staff, volunteers and friends of PMH. Your "Gift of Music" is a welcome diversion within our hospital environment.

We are most grateful to the Tauba Spiro Family Foundation for their generosity in support of this valued program.

Thank you for lifting our spirits!

Sincerely,

Heather Hardie
Manager, Volunteer Resources
Princess Margaret Hospital

Princess Margaret Hospital Concert
Villa Columbo Fundraiser

Hi Heather,

I know that I did say goodbye and thanks on Saturday, but wanted to re-iterate how AWESOME the band was. I only hope I am able to book you again, recommend you to someone or attend a function you are playing.

Thanks again for making our event such a success.

Kathie Hetherington
Fundraiser Gala held at Villa Columbo

Villa Columbo Fundraiser
A roaring success!

Dear Heather, Andre and John:

Thank you so much for making our North York Knights Gala night such a roaring success! The music was fabulous and your stage presence and musical professionalism simply awesome.

I did not get a chance to say thank you personally on Saturday night in person but wanted to be sure you understood how much we appreciated your efforts and just having you with us on Saturday.

I hope to see you again soon.

Regards
Bill McDonnell
North York Knights Hockey League President

North York Knights Hockey League
Oakdale Golf & Country Club

"Your performance for our Husband & Wife Tournament dinner this past Saturday was sensational. The members had a ball, and many commented on how great the band was. Over the past couple of years, we've had the pleasure of listening to you in many settings. You always seem to know exactly what type of music and atmosphere is necessary for each event, and your choice of music is great – your vocals are beautiful. Thank you, and keep up the great work."

Larry Montpetit – Executive Director
Oakdale Golf & Country Club

Oakdale Golf & Country Club
The Oakville Club

To The Royz Band

Our members were delighted with the recent Valentine's Dinner Dance at which the band performed. There were many enthuastic compliments from our members throughout the evening, as well as in the days following the event. Our members particularly enjoyed the quality and versatility of your sound. It was outstanding. We will not hesitate to have you back to Oakville Golf Club again in the very near future.

Ian W. Scott – General Manager
The Oakville Golf Club

The Oakville Club